BioMuse 1 - 1987
Multi-channel programmable biosignal controller designed for brain-computer interface (BCI) and
human-computer interface (HCI) applications.
Eye motion video game controller - 1991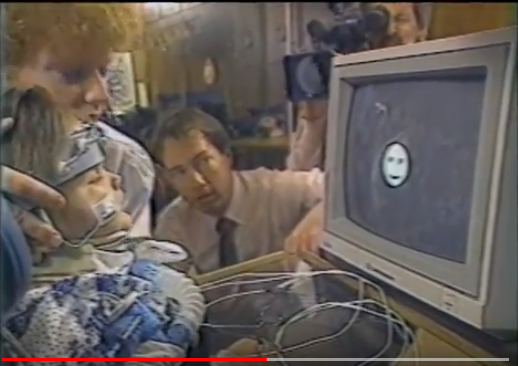 We visited Loma Linda Medical School to help a little girl try out a video game.
BioMuse 3 - Production version - 1992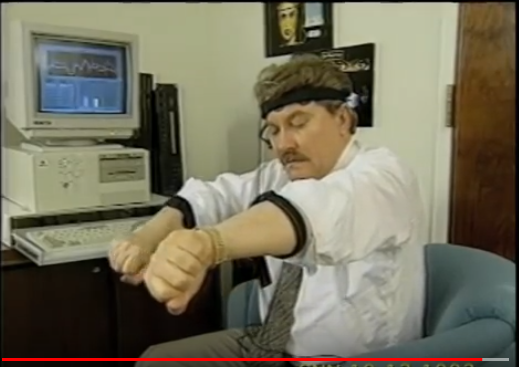 First commercially available programmable BCI and HCI product.
CNN National News 1993.
Check out Anthony Lloyd playing air violin.
Hands Free Controller - 1996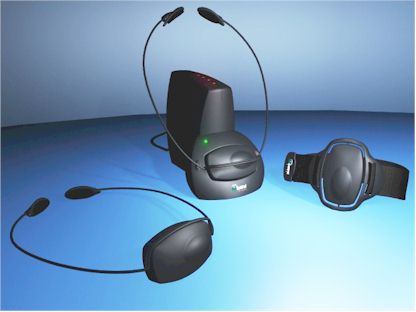 Wireless EMG headband and armband for hands free mouse control
PS2 Video Game Controller - 2002

Game action controller using EEG, EMG, EOG, and ECG signals.
In conjunction with Sony Entertainment Inc.
Wireless Physiological Monitor - 2004
Wearable EMG and ECG module for continuous biometric monitoring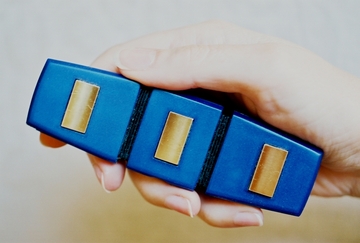 Wearable EEG, EMG, and ECG wireless module for continuous biometric monitoring
Wireless ECG Patch - 2009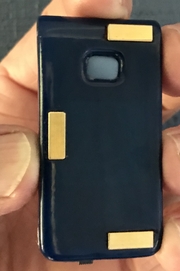 The wireless ECG Patch can be worn anywhere on the torso to emphasize
specific waves in the P-QRS-T complex.
PSG Headband for In-Home Sleep Monitoring - 2011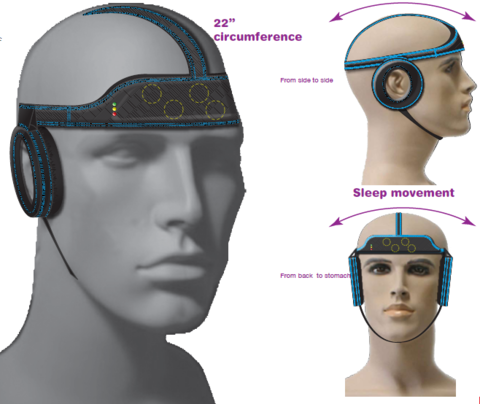 Wireless headband with 2 channel EEG, EMG, and EOG recording capability.
In conjunction with MetroSleep Inc.
Body Worn Sensor Network - 2013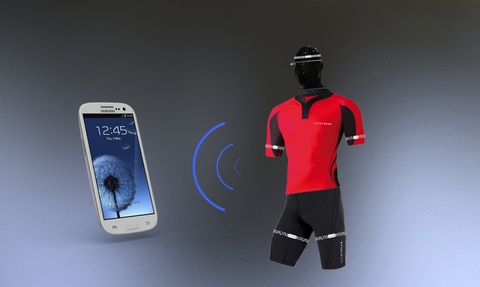 Body worn LAN supporting EEG, EOG, ECG, and EMG sensors bands with smart clothing integration.
Sensor data is processed and uploaded to smart phone or other network.
Developed by Senstream Inc. using Biocontrol sensors.
EEG, EMG, and ECG lightweight wireless wearables - 2014
BioVolt

The BioVolt headband is a sophisticated neurological signal acquisition device that captures high quality EEG, EOG, and EMG signals. This compact unit has all the power of a laboratory EEG machine distilled into an easy-to-use wearable band.

In addition to versatile neuro-signal monitoring capabilities, the BioVolt also enables neuro-interactive applications through the use of MAX software. For instance you can play the "body electric" by using thought and glance to control MIDI musical instruments. Or, you can manipulate video images with subtle eye movements or mental gestures – to name only a couple of possibilities.

BioFlex

The BioFlex sensor band captures laboratory quality EMG data from arm and leg muscles. BioFlex converts EMG signals into a form usable by a computer for data display and interactive applications. BioFlex users enjoy playing virtual musical instruments through EMG gesture capture.




BioBeat

The BioBeat ECG module captures medical grade ECG signals from the chest a nd torso. It can be used hand-held on the sternum, for instance, or worn longer term using the included 1 meter elastic torso strap. The E-Z Sense™ sensors require no skin prep in order to quickly capture good quality ECG.